Last November I have been working on a soft-circuit kit for children and beginners, in collaboration with KOSMOS publishing house, as part of their kit series "Alles Könner Kiste". I have written the instruction, which was than beautifully illustrated, and I have designed and sewn the prototype glow-bot for the box cover. It was one of the best collaborations I've ever experienced, I thoroughly enjoyed working with the KOSMOS team.
Buy it here.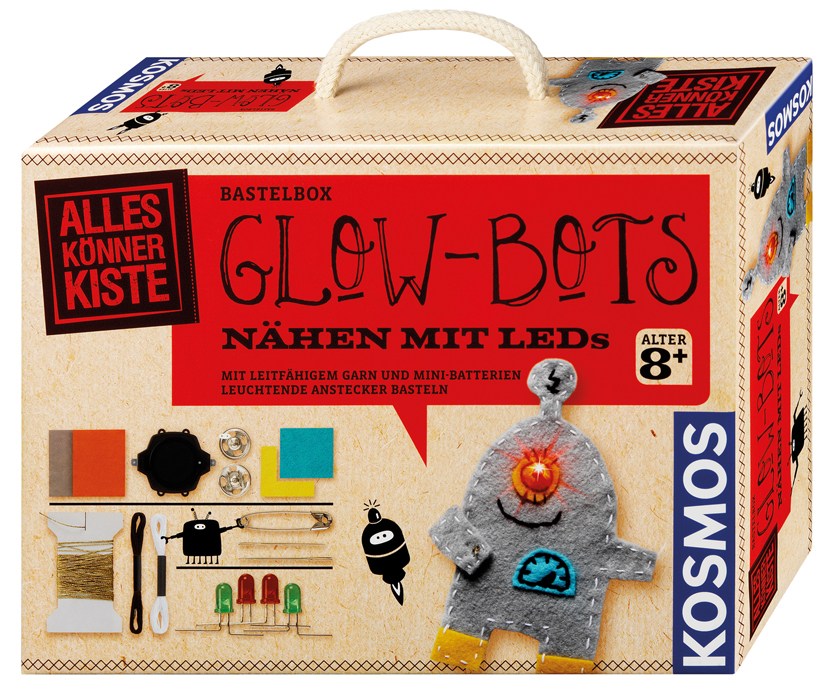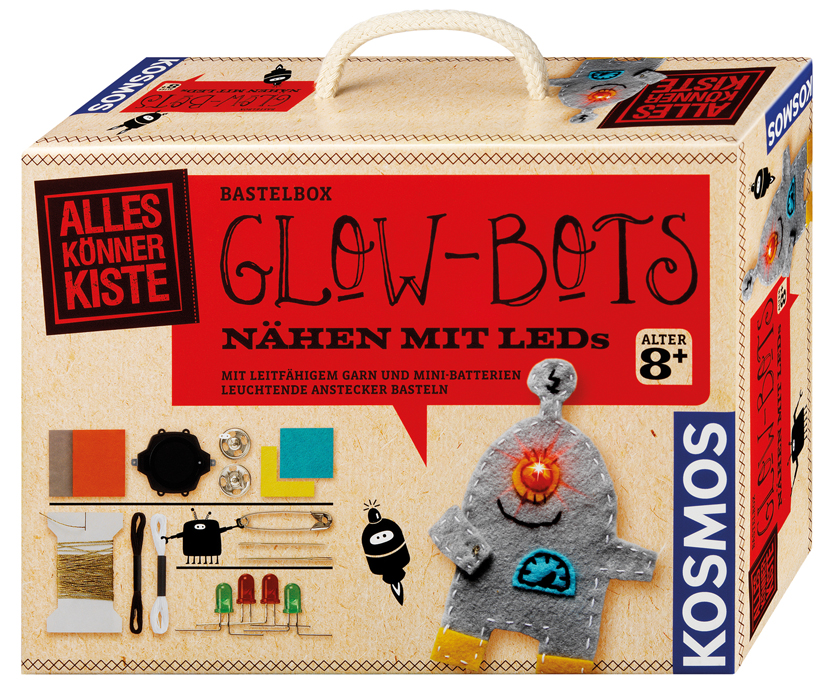 The kit is designed for children from 8 years and includes all materials for two glow-bots.
Here is a short description in German:
In den selbstgemachten Filz-Robotern werden LEDs mithilfe von leitfähigem Garn mit einem Mini-Batteriefach verbunden. Und schon ziert der Roboter mit echt leuchtenden Augen das Lieblings-T-Shirt. So sieht Mode im 21. Jahrhundert aus!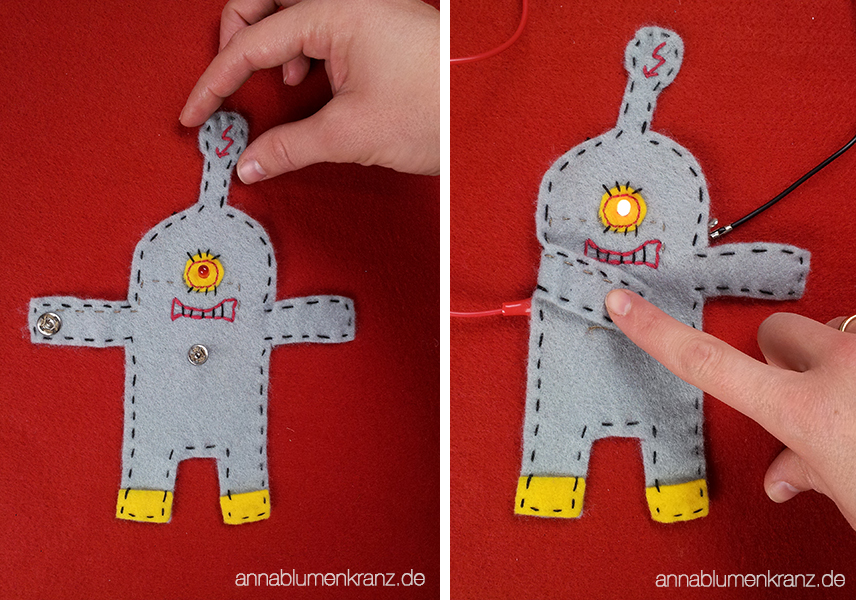 Here's a sneak peak inside the box: