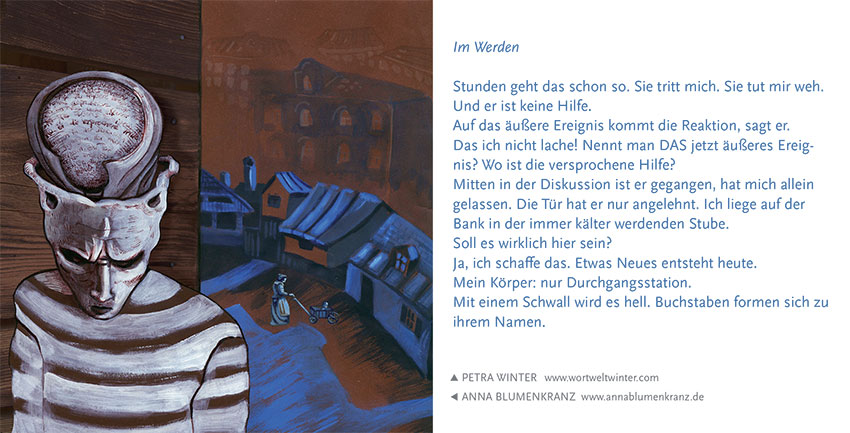 Ever since I've been back to Munich, I wanted to introduce the concept of the 100 Word Pilgrimage exhibitions we've done with Beddow n Battini collective in London. The concept is very simple and prolific: first the writers embark on a pilgrimage to a specific place or area of the city and write down their impressions in 100 words. Then they pass these writings on to the illustrators, who pursue this narrative with visual means. Finally, the animators combine the writings and illustrations and bring the whole story to life, embedding their own ideas and impressions. During the exhibition visitors can access the animations with their smartphones or tablets, using the augmented reality app Aurasma.
For the Munich edition of this project I have gathered a team of 25 local artists who produced artwork for the show. We have collaborated with PLATFORM (a state gallery space), who kindly supplied us with a guest studio for a whole month, so that I was able to invite 7 artists from London for an artistic exchange, explore Munich's hidden spots and work together. The project was very well received in the media, with articles by Sueddeutsche, BR radio, etc. (see the full list here), and was supported by Kulturreferat München, LfA Förderbank Bayern, PLATFORM and cultural centre GOROD.
For more information and artwork see the project's website below:
100wordpilgrimage-munich
My own contribution was an illustration inspired by Kriechbaumhof – a wooden hostel in the middle of Munich's central Haidhausen, built in the 19th century for daily wages workers.