I have teamed up with Lara Grant and Adrian Freed from California, US to develop a modular kit of wearable computer interface solutions for people with physical disabilities. We have been awarded by WEAR Sustain (EU Horizon 2020), Hans-Sauer-Stiftung (GER) and Stochastic Labs (USA), which will enable us to develop this project in collaboration with Pfennigparade in Munich, Germany and Ability Now Centre in San Francisco, US. For regular updates check our website flex-ability.org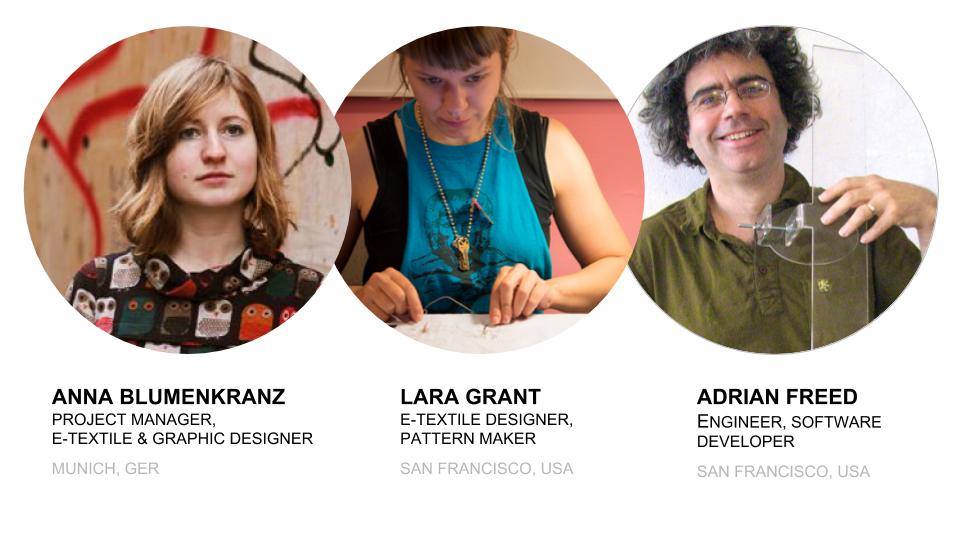 FlexAbility is a kit prototype created from ethically and sustainability vetted components and parts facilitating the creation of made-to-measure e-textile and wearable interfaces for people with physical disabilities. To inform the design of kit sensors and accessories, FlexAbility includes its users as consultants for suggestions, feedback, and tests during our iterative design process.
This kit is open-source and is being made available to a network of designers, fabricators, and community centers through a web portal along with informational and build documents. FlexAbility is designed specifically for ease of use and enabling customization of size and shape. For example, a pressure sensitive e-textile sensor that can be cut into any size and shape by the user while retaining its functionality.
FlexAbility is an ongoing project with the goal to find people whose abilities are not currently represented in the available assistive devices on the market. We aim to provide these people with creative solutions using the advantages of e-textiles and wearable technology.